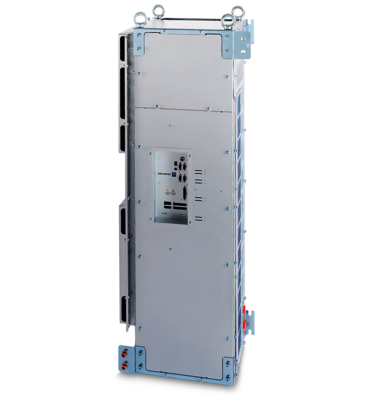 Standard converters in the higher power classes typically use the well-known technology of two-level pulse width modulation (PWM) with max. 8 kHz switching frequency. In most high-speed applications, this requires additional components such as LC filters or chokes to minimize the additional losses in the engine. SIEB & MEYER frequency converters of series SD4M are specially designed for high-speed applications and use the innovative three-level technology – also called multi-level technology.
The SD4M devices follow the successful SD2M series and are designed for stationary use in control cabinets of turbo compressors as well as for applications such as ORC, gas expansion and flywheel.
The Top Booster
The three-level technology is of great advantage in these applications because in most cases the SD4M converters do not require motor filter elements. This additional value is achieved by the three-level technology, as well as the PWM switching frequency of up to 16 kHz as standard and optionally up to 32 kHz for dedicated versions. The combination leads to a considerably improved motor current quality, which significantly reduces the undesired rotor losses – by up to 90 %!
Technology/
System-Property
SD4M
Three-level PWM
Standard converter
Two-level PWM with motor choke
Standard converter
Two-level PWM with LC filter
Low weight
✓

X

X

Small installation space
✓

X

X

No risk of resonance effects
✓
✓

X

Total costs
✓

X

X
Our Experience in High-speed Technology - Your Advantage!
Up to 60 % reduced installation space for the required electrical components
Improved availability due to the reduced number of components
Up to 50 % reduced weight for the required electrical component
Reduced environmental footprint due to lower energy consumption
Significantly less wiring- and assembly work
Connectivity for the future Ethernet/web server/EtherCAT/Modbus
Cost reduction for IPM the drive chain
Maximum performance of IPM motors through dynamic operating point control
Improved efficiency of the overall system
Motor Currents by Comparison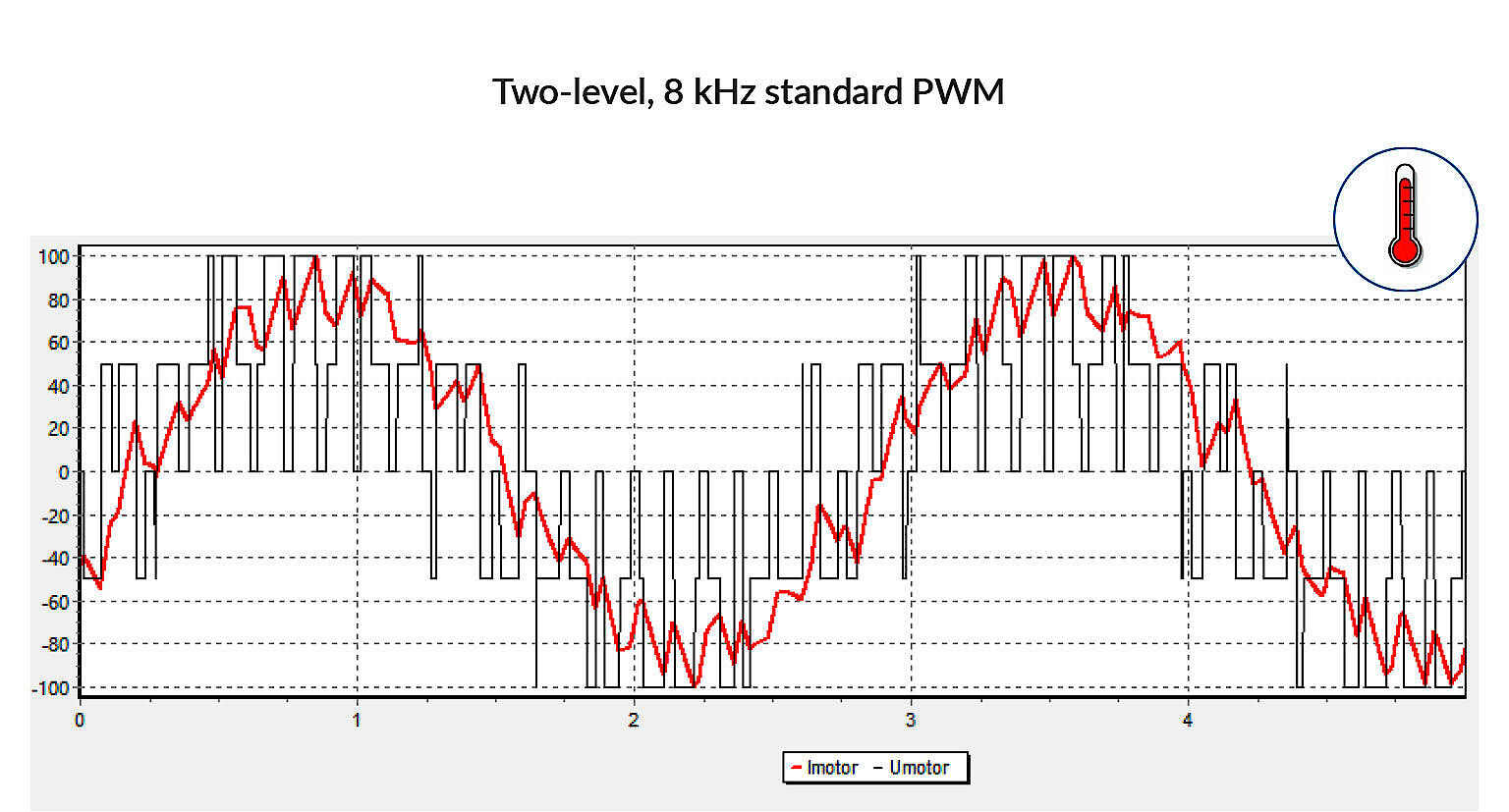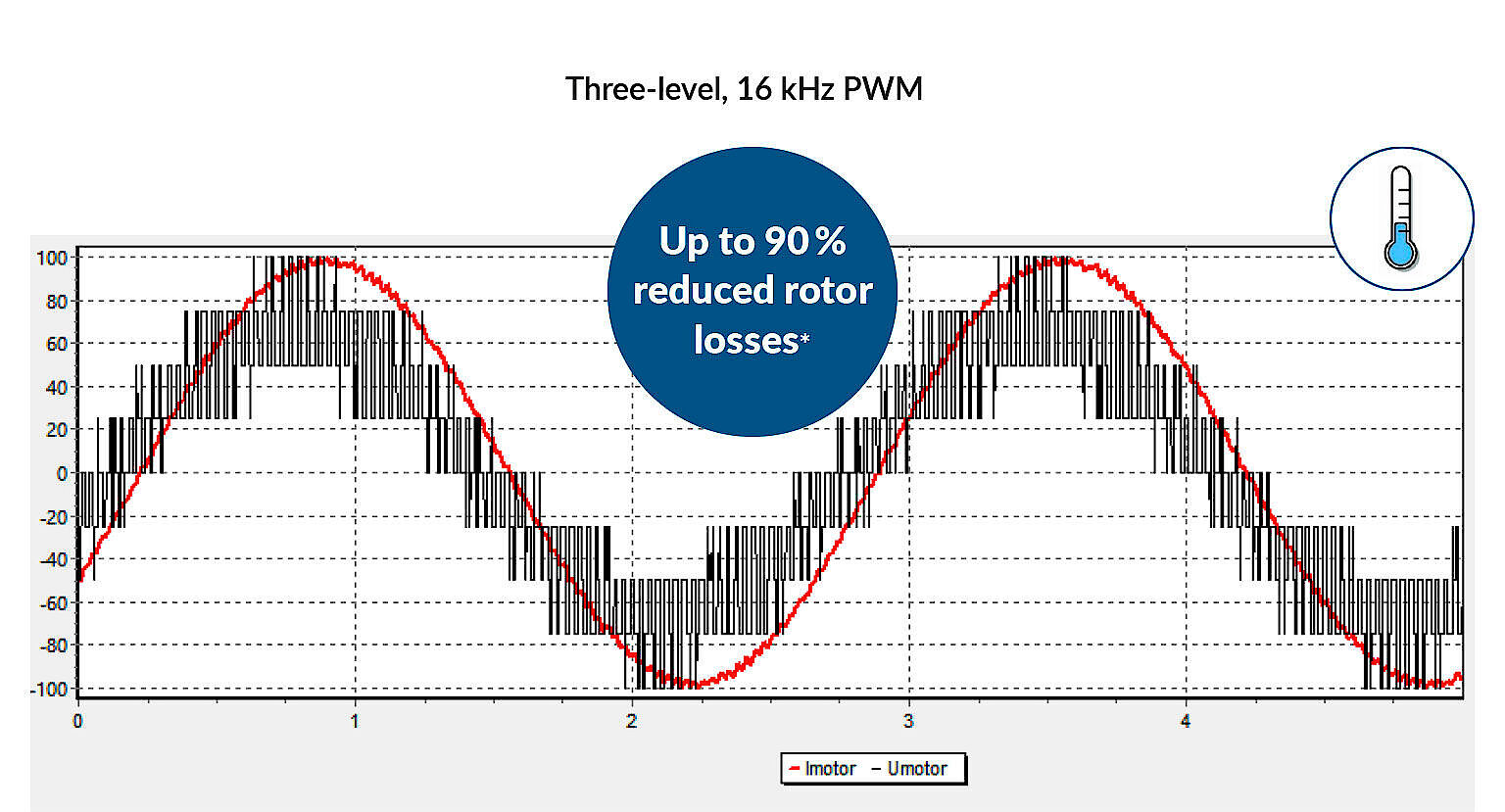 Good to Know
Currently available power classes from 100 to 500 kVA, with up to 800 Aeff rated current.
Liquid cooling as standard (water-based), air cooling on request
NRTL/CSA certified
Very low insulation stress on the motor winding - even with long motor cables - due to 50 % smaller PWM switching amplitudes (see graphic below)
Optional DC power supply for active magnetic bearings, via internally fused DC link terminals
Designed for 100 % utilisation 24/7
All power components designed for 10 years continuous operation at rated load
Designed for worldwide 3-phase supply networks - also potential-free IT
Powerful parameterisation and diagnostic software drivemaster4
Customer-specific solutions can be realised
3C3 protective coating of the printed circuit boards for operational safety in aggressive environments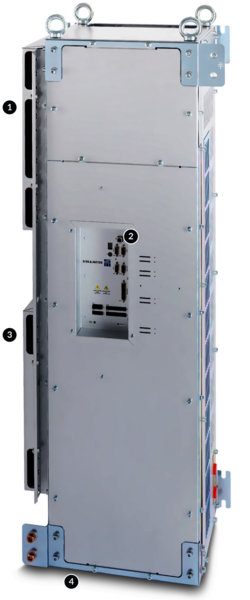 The Interfaces of Frequency Converter SD4M
Mains voltage
Logic board
Motor connection
Liquid cooling
Drive Functions and Safety Functions
Simulation, commissioning, monitoring: drivemaster4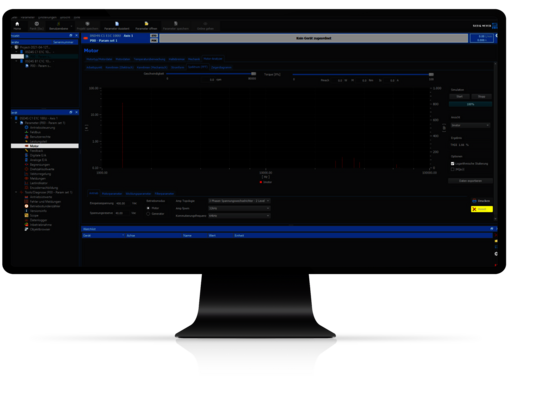 Simulation
Electrical operating points
Influence of PWM frequency/inverter topology
FFT analysis including THDi/THDu calculation
Export of simulation data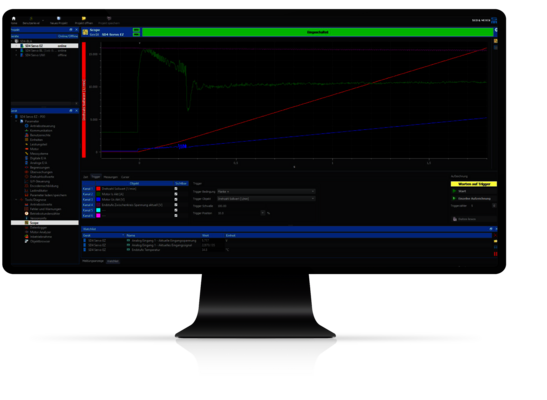 Commissioning
Parameterisation of the motor data/interfaces
Optimisation by means of oscilloscope
Commissioning tool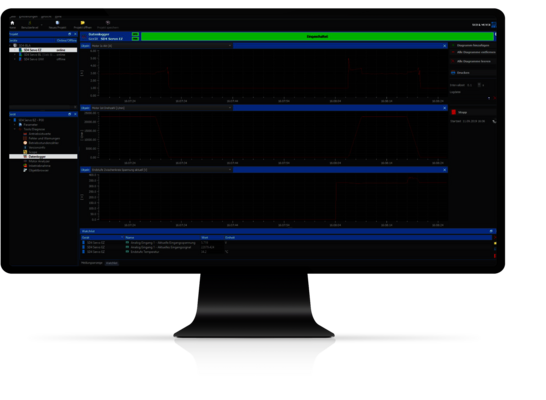 Monitoring
Data logger
Real-time clock
Error memory
Operating hours counter
Technical Specifications of Frequency Converter SD4M
with 3-phase AC Mains Voltage without Brake Chopper
Device type
Nominal power1
Nominal current
Max. Output voltage1
HxBxT (mm)
Weight
Cooling
Compact units - 3 x 200...480 VAC mains voltage

SD4M

120 kVA
165 Arms
3 x 410 VAC
685 x 388 x 188
30 kg
Water 2) 4)
180 kVA
255 Arms
3 x 410 VAC
771 x 439 x 207
43 kg
Water 2) 4)
228 kVA
310 Arms
3 x 410 VAC
771 x 439 x 207
43 kg
Water 2) 4)
342 kVA
480 Arms
3 x 410 VAC
1317 x 326 x 489
94 kg
Water 2) 3)
438 kVA
630 Arms
3 x 410 VAC
1317 x 326 x 489
94 kg
Water 2) 3)
500 kVA
800 Arms
3 x 410 VAC
1478 x 353 x 596
136 kg
Water 2) 3)

1) Rated power and max. output voltage with mains voltage/supply voltage printed in italics.
2) Cooling tubes aluminium
3) Copper cooling tubes
4) Air-cooled variants and variants with other cooling tube materials on request.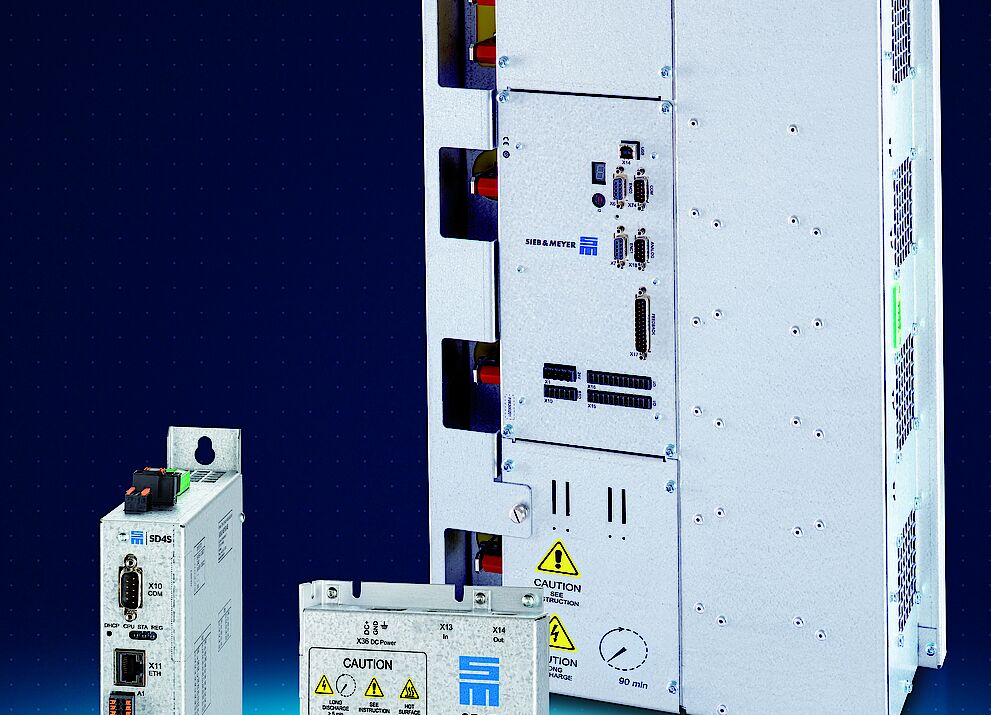 SIEB & MEYER Presents SD4x Frequency Converters at the trade show SPS 2023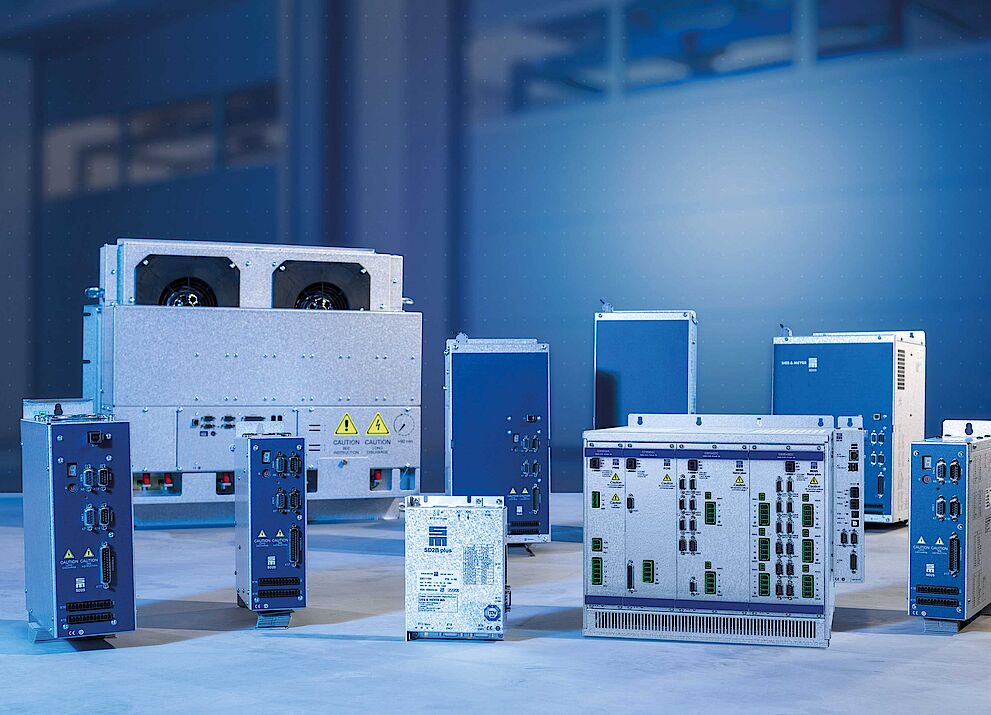 Optimal Consulting, Competent Support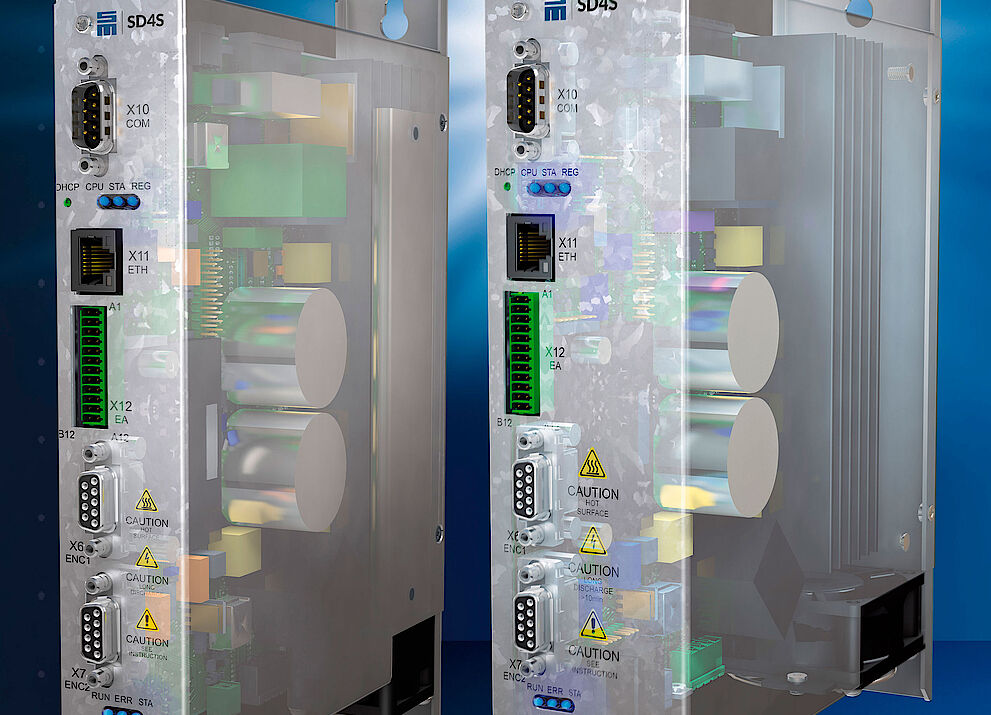 Optimal Operation of IPM Motors