High-speed spindles in machine tools
High-speed spindles in machine tools require a high rotating field frequency and allow only low excess temperatures due to the small rotor volume. Our frequency converters are able to generate these frequencies and guarantee a low heating of the motors by means of special control technologies.
Whether for machine tools in the size of a single-family house or for small CAD/CAM milling machines with limited space, SIEB & MEYER has the right solution.
The converter in question is suitable for sensorless as well as for sensor-controlled operation of synchronous and asynchronous motors up to a speed of 120,000 min-1. The parameterization can be easily realized via the software drivemaster2.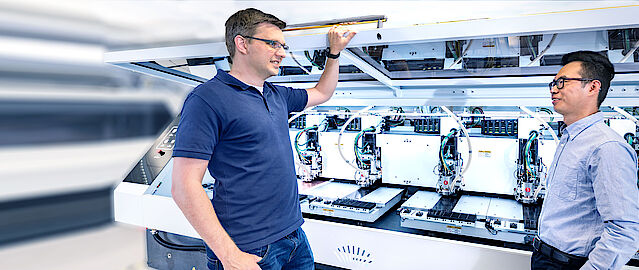 Products precisely tailored for your application
With our experience from customized drive systems that are meanwhile produced in large series and as well as our standard devices, we are supporting you from the project planning phase to the series production.