CNC controls for
PCB drilling, routing and scoring
PCB routing, drilling and scoring is determined by the continuously increasing technical and commercial requirements of the electronics industry. The level of integration of electronics is improving constantly.
This requires high precision during drilling and routing and an optimal process safety. At the same time, the prevailing pricing pressure on electronic devices demands a continuous step-up in productivity. The CNC controls by SIEB & MEYER make their contribution to meet these challenges not only today, but also in the future.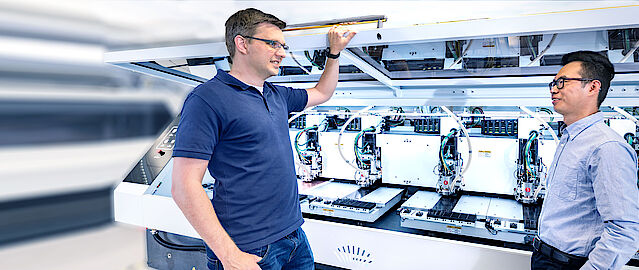 Products precisely tailored for your application
With our experience from customized drive systems that are meanwhile produced in large series and as well as our standard devices, we are supporting you from the project planning phase to the series production.