The optimal products for special purpose machines
In the field of special purpose machines, servo-driven systems are key components to further increase the degree of automation. The advantages include a more flexible process design and the opportunity to implement a more accurate process monitoring and documentation.
Servo amplifiers by SIEB & MEYER enable the required high-dynamic operation of servo motors. In addition, the devices provide application-specific interfaces and functions that make the development of the according system easier. A special advantage arises in applications with more than one axis: The SD2 series, for example, is designed as multi-axis system and therefore suitable for these applications.
Compared to devices with individual power supply units, this saves a considerable amount of energy. Another very important factor for the special purpose machine construction is the development competence: thanks to the flexibility and the expertise of SIEB & MEYER, an individual solution will be found for every challenge.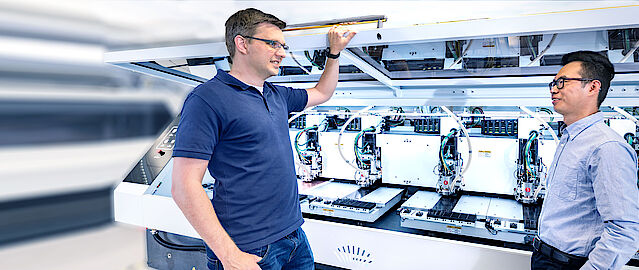 Products precisely tailored for your application
With our experience from customized drive systems that are meanwhile produced in large series and as well as our standard devices, we are supporting you from the project planning phase to the series production.