The optimal products for your direct imaging, 3D printing and laser application
Machines for direct imaging, printing and laser processing apply highly complex "processing heads" that are controlled by a high-performance PC and the related software. Since the editing window of the head is usually smaller than the area to be processed, the processing head has to move over this area.
This is accomplished by using additional axes, which are based on linear or rotary servo motors. The processing quality is significantly determined by the optimal synchronization of the machining process and the movement of the head. This also includes non-linearity, e.g. machine tolerances.
The SIEB & MEYER motion controllers and the corresponding servo amplifiers guarantee an optimal movement of the processing head and a precise synchronization of the machining process.
Device series
Power range
Input voltage
Motion Controller
Communication
Feedback system
Operating mode
Safety functions
SD2B plus
.. 0.8 kVA
24 .. 80 VDC
no
CAN Bus, SERVOLINK
Biss-C, TTL
Speed, torque operation, interpolating position control
STO
SD2S
0.3 .. 55 kVA
115 .. 480 VAC
no
CAN Bus, EtherCAT, SERVOLINK
Resolver, Linear-Hall, EnDat2.1, TTL, 1Vss
Speed, torque operation, interpolating position control
STO
SD4B
... 0,8 kVA
24 .. 80 VDC
no
RS232/485, CANopen, Modbus TCP, CANopen, EtherCAT. PROFINET, Powerlink in preperation.
STO
Device series
Description
Drive package
MC2
2,5 D motion control, Gantry, trigger-controlled axis synchronisation
SD2 and SD2S as the basis for the operation of servo amplifiers and frequency converters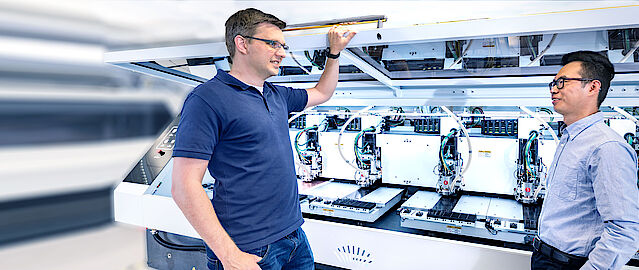 Products precisely tailored for your application
With our experience from customized drive systems that are meanwhile produced in large series and as well as our standard devices, we are supporting you from the project planning phase to the series production.