Frequency converter SD4B by SIEB & MEYER, the successor of SD2B plus, can be used as a highly dynamic servo amplifier for the operation of rotary and linear low-voltage servo motors as well as for optimized operation of high-speed low-voltage synchronous and asynchronous motors and of IPM motors. On the control side, the SD4B enables the operation up to a rotating field frequency of 4,000 Hz (240,000 rpm), which is a unique feature in the market and allows customers to create new system designs.
Due to this motors can be operated speed-controlled and torque-controlled even from speed zero. The safety function Safe Torque Off (STO) is integrated as standard in the device to allow low-cost realization of the steadily increasing demands towards machine safety.
In the high-speed range, the SD4B allows sensor-based operation of motors with superimposed synchronization based on 24 V synchronization signals. Thus, several high-speed motors can be operated with angular synchronism via master/slave connection, which is useful in the field of optical systems, for example. The robust speed control also permits high mass inertia ratios between motor and tool of up to 1:100.
Starting in early 2023, the NRTL/CSA certification, which is currently being applied for, enables users to integrate the devices into systems for the US market without additional approvals.
The Space Marvel
Frequency Converter SD4B comes with an IP20 housing and stands out for its compact design: thanks to its width of only 25 mm, the device requires very little installation space. In addition, the frequency converter is equipped with an internal logic voltage supply - there is no need for an additional external 24 VDC supply.
The SD4B is equipped with the STO safety function as well as CANopen, Modbus RTU and Modbus TCP as standard. An EtherCAT interface is offered as an option, PROFINET and POWERLINK are in preparation. In addition to the TTL encoder inputs and outputs, five digital inputs/outputs each as well as an Ethernet interface for easy parameterization are available to the users.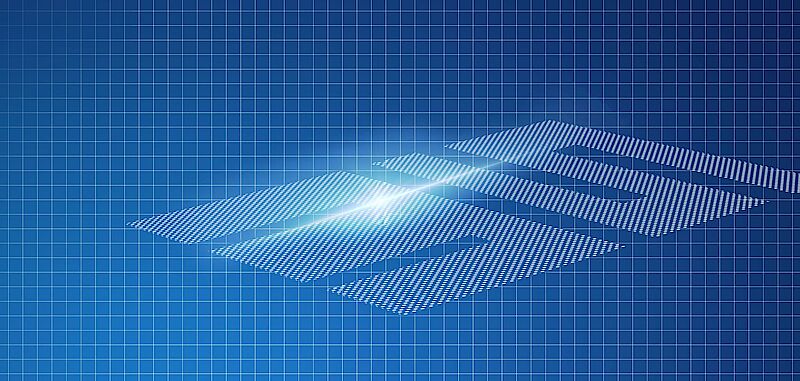 The Interfaces of Frequency Converter SD4B
DC supply
EtherCAT (Powerlink and PROFINET in preparation)
Ethernet 100 MBit, Modbus TCP, parameterization, diagnosis and operation
Analog reference value interfaces: +/-10 V
Safety integrated "STO": Restart lock to meet category 4/PL e according to EN ISO 13849-1:2015 and EN 61508:2010 SIL3
5 digital inputs and 5 digital outputs as well as 24 V DC voltage supply
RS232/485, CAN, CANopen, ModbusTCP interface
Digital motor encoder interface (BiSS-C, EnDAT 2.2, TTL, Hall)
Motor connection
Drive Functions and Safety Functions
Software for Initial Operation and Parameterization: drivemaster4
The parameterization, simulation and diagnostic software drivemaster4 enables the user to commission drive systems easily and quickly. With the integrated simulation tool Motor Analyzer, the user can already prove at the time of system design that the desired system characteristics in terms of operating points and harmonics can be realized. The basis for this is suitable electrical motor data.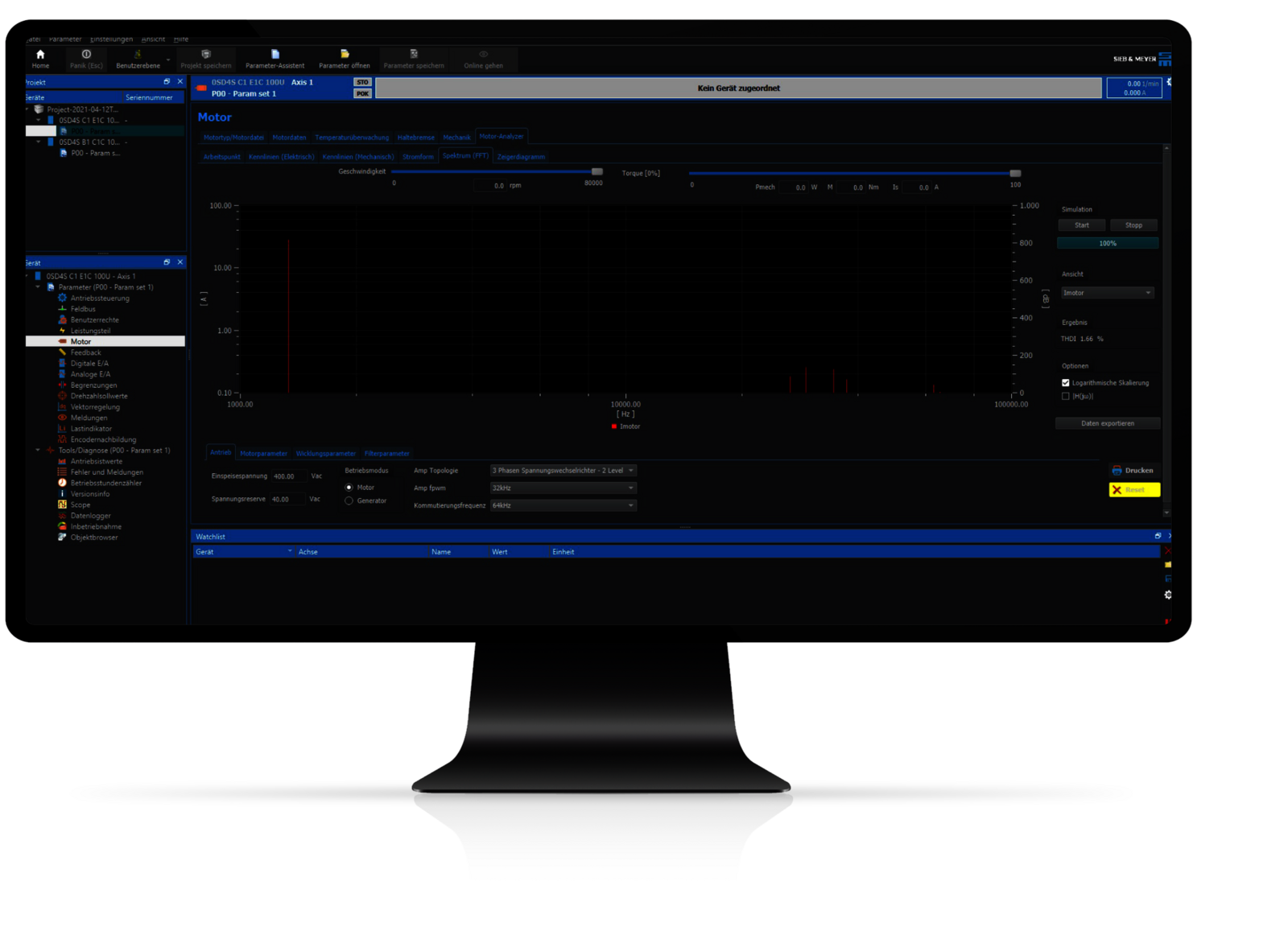 Simulation:
Electrical operating points
Influence of PWM frequency/converter topology
FFT analysis including THDi/THDu calculation
Export of simulation data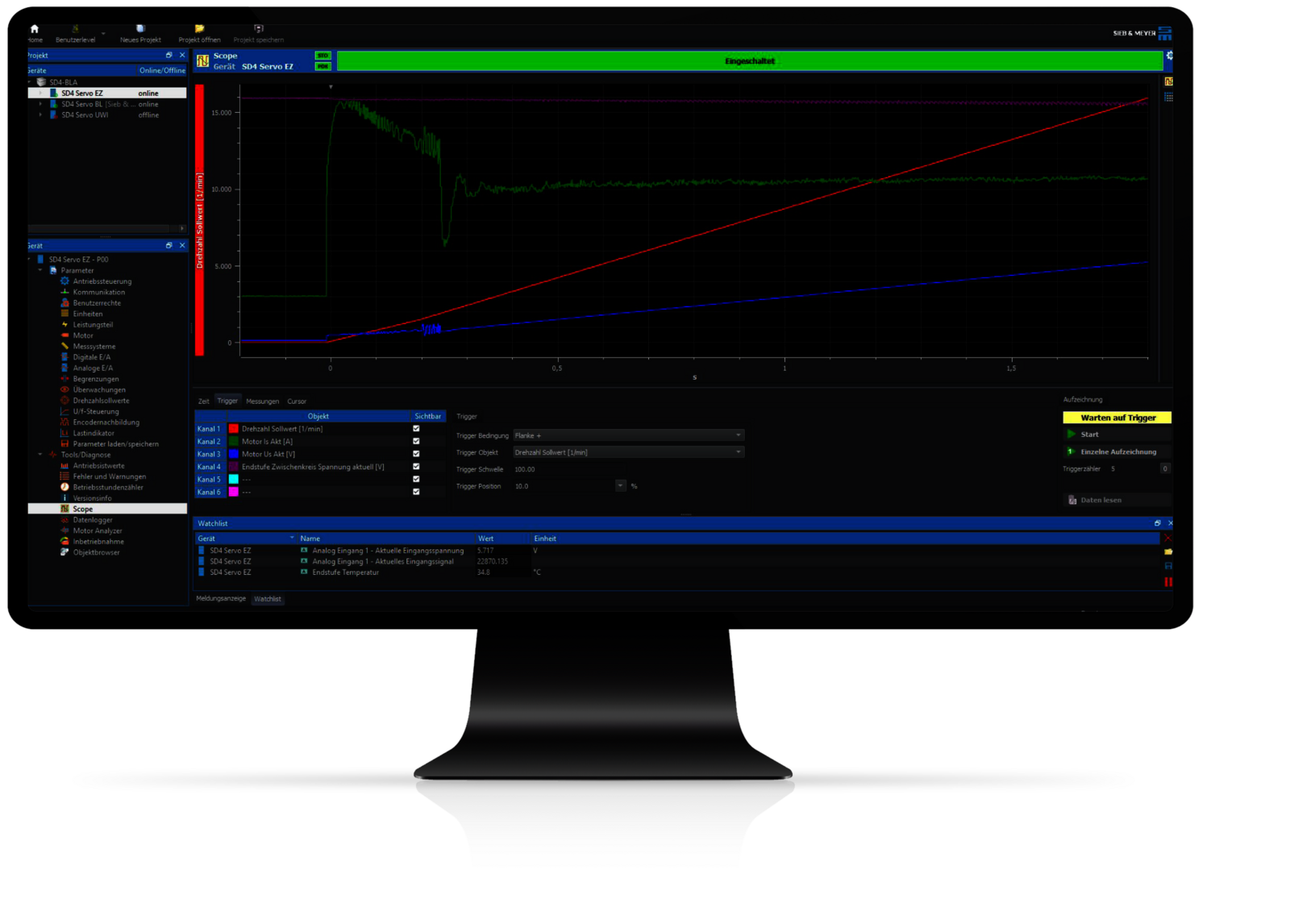 Start-up:
Parameterization of the motor data/interfaces
Optimization by means of oscilloscope
Commissioning tool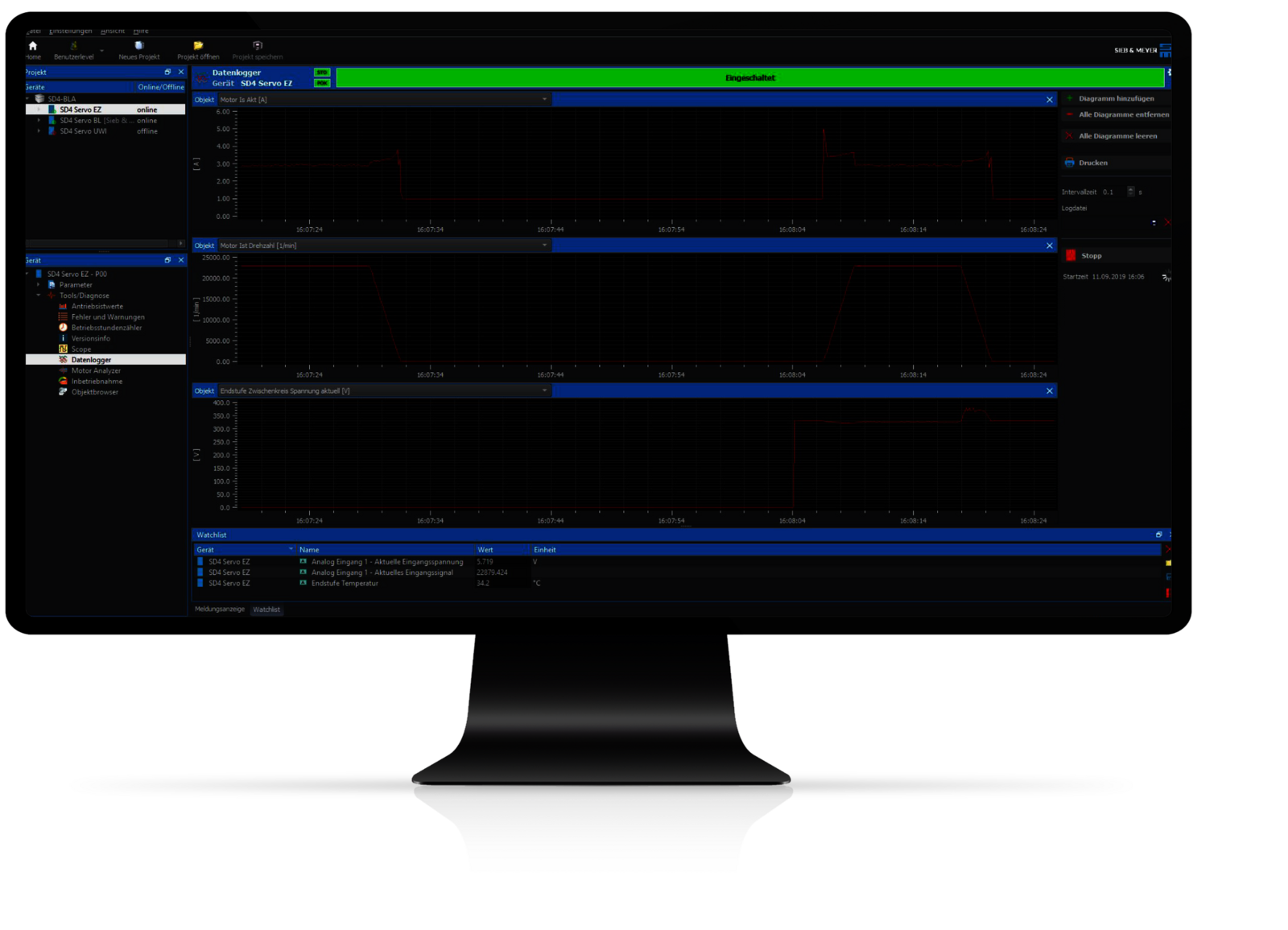 Monitoring:
Data logger
Real-time clock
Error memory
Operating hours counter
Technical Specifications of Frequency Converter SD4B
Device type
Rated power1)
Rated current
Peak current/time
Max. output voltage1)
HxWxD (mm)
Weight
Cooling
Device with housing (SD4B) - 1 x 24...80 VDC supply voltage
0SD4BB1D1Pxxxx 2)
940 VA
10 Arms
12 Arms/10 s
3 x 55 VAC
165 x 120 x 25
0.55 kg
Air

1) Rated power and max. output voltage for mains voltage/supply voltage (in italic)
2) NRTL/CSA certified (starting early 2023)