Optimal Consulting, Competent Support
Press releases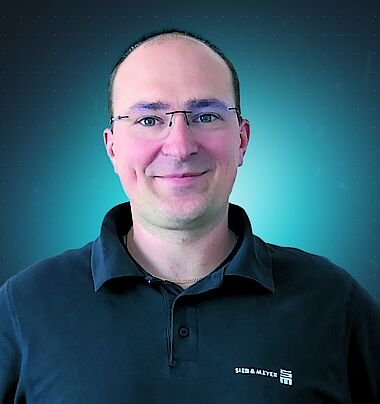 SIEB & MEYER with restructured service concept in the business unit drive technology
A close relationship to the customer is part of the corporate philosophy of SIEB & MEYER based in Lueneburg, Germany. Therefore, the specialist for drive and control solutions defines the term "service" as maximum support of the user throughout all phases of a project and beyond. Currently, SIEB & MEYER restructures its service operations for the business unit drive technology – for even better customer support.
SIEB & MEYER regards the comprehensive service as an important pillar for the high satisfaction of its customers. From the joint planning to series production of the specific solution, users can rely on the competent guidance of the SIEB & MEYER experts. In the development phase, they support the customers from the system design to simulations and to initial operation – online or on site. In the serial phase, SIEB & MEYER guides the customer with trainings and provides support for problems or system changes. In case of a product discontinuation, the competent service team from Lueneburg also assists the customer with the integration of follow-up products.
As of June 1st, Sven Kapitza takes over as group leader of the SIEB & MEYER service team and will coordinate the best possible customer support in this position. Until now, the three-person service team was officially part of the development division "power electronics". Kapitza previously worked for 12 years in the CNC hardware development at SIEB & MEYER. There, the expert was responsible for the application solution PCD36, which is based on the motion controller MC2 and the servo amplifiers of the series SD2x. PCD36 is used for scoring of printed circuit boards. Kapitza's expertise is now fully available for customer service. Therefore, users can look forward to a well-founded support for the products SD2x, SD3, SD4x, FC2 and MC2.