SLM measurement in CNC 95.00: SIEB & MEYER relies on high-precision probes with switches
CNC News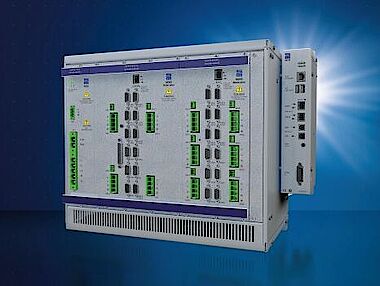 Due to the increasing demands in the field of board surface and table surface measurement the machine manufacturer is forced to take action to find state-of-the-art and cost-effective solutions for his CNC machines. The measuring requires a high quality and process accuracy, which is ensured by using the Smart Layer Manager (SLM) by SIEB & MEYER.
For the CNC 95.00 SIEB & MEYER relies on the use of high-precision probes with switches applied for measuring the board surface with SLM. The hardware and software solution for the use of a probe with switch is provided by SIEB & MEYER: On the one hand, the design of the drive hardware and the Z-axis can stay compact thanks to simple wiring and an input especially added for the switch. On the other hand, the probe with switch provides high-precision and reproducible measuring results of the board and table surfaces. Thus, a probe with switch has the same process accuracy as a probe with measuring system and is even cheaper in purchase.
The combination of SIEB & MEYER's Smart Layer Manager and a corresponding probe with switch enables to update a CNC machine to the latest state of the art. Consequently, the increasing demands of the market regarding quality and process accuracy for PCB processing can be met in an economic and efficient way.