High-dynamic Servo Amplifier for Tightening Systems in the Automotive Industry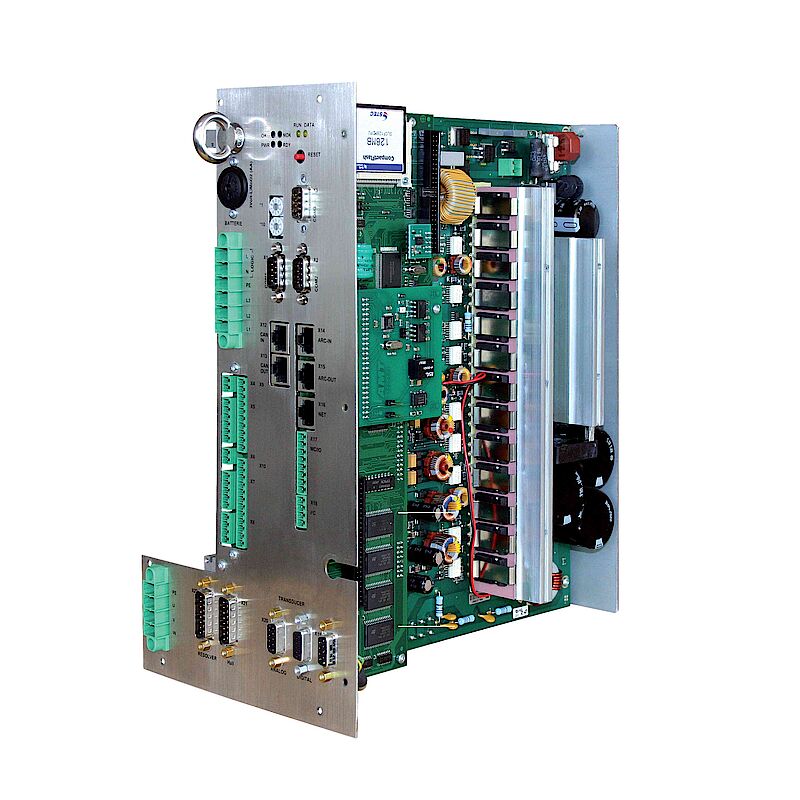 Customized Servo Amplifiers
On behalf of a client SIEB & MEYER has developed a servo amplifier for global use. The device comes with three power ranges and two installation concepts.
Client requirements:
The client planned a compact tightening (nutrunner) control using his own control card and a servo amplifier purchased in addition. The servo amplifier should work as central component and supply the control card. Two different installation concepts of the servo amplifier were demanded – one with device housing for a switch cabinet and another as board solution.
Since the client supplies the global market, the required system must support the worldwide varying mains conditions. This requirement applies especially for the US market which is strategically important for the client.
The servo amplifier should operate servo motors with speeds up to 40,000 rpm. Due to the application the motor as well as the driving servo amplifier require a high overload capacity – the construction volume, however, should remain quite small. The client uses motors with various power and voltage data and wished for a servo amplifier that is optimally adapted to these conditions.
The process data – such as the torque and the rotation angle – should be transmitted via the motor cable. For this purpose the servo amplifier should provide specific sensor interfaces.
The customized solution by SIEB & MEYER:
SIEB & MEYER assisted the client from the design phase to serial production. In cooperation the partners developed a customized system solution that, for example, provides the interface for the transducer evaluation on the servo amplifier and not on the control card for connection-related reasons.
The customized development is based on the well-proven technology of the servo amplifier series SD1. There are six different device variants based on only one PCB layout with different equipment variants, which makes the greatest number of common parts possible.
Together the companies developed the hardware and software interface for the control card enabling a flexible access to the servo amplifier. This way the client can implement his application software easily by himself.
In order to comply with the special requirements of the US market, the device development included the UL certification.
The most important details in short:
three power ranges with two different installation concepts each
supply voltage: 1 x 230 or 3 x 230 VAC, 50/60 Hz
max. rated current/peak current (5 s): 10/56 Arms
hardware and software interface to the client's control card
interfaces for torque sensors (transducer)
UL certified, NRTL approved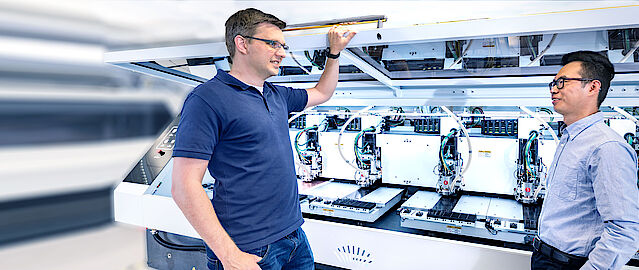 Products precisely tailored for your application
With our experience from customized drive systems that are meanwhile produced in large series and as well as our standard devices, we are supporting you from the project planning phase to the series production.