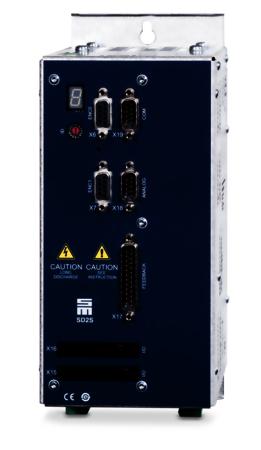 Powerful, flexible, low cost – these words describe the servo amplifier SD2S by SIEB & MEYER. The compact dimensions allow space-saving design of the switch cabinet. Linear motors, rotary servo motors, high-pole torque motors as well as synchronous/asynchronous tool spindles with or without sensor can be driven by SD2S.
For the connection to a higher-ranking control analog reference values (+/-10 V) or pulse-direction values, CAN bus or PROFIBUS* signals and protocols are processed. Alternatively, a CNC control can be connected via the bus system SERVOLINK 4. The communication via EtherCAT (CoE)** is optinally provided
* Via gateway
** CoE = CAN over EtherCAT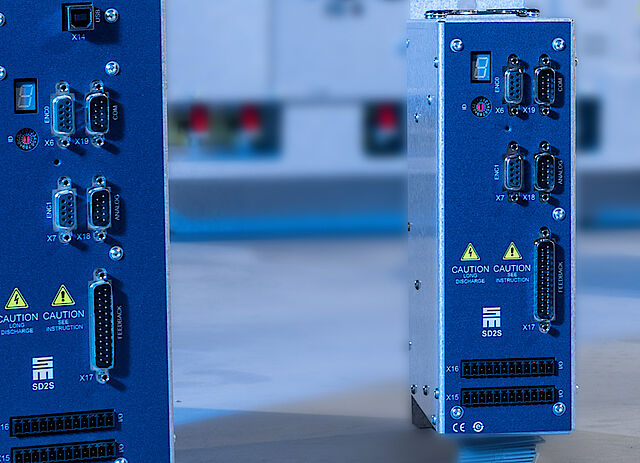 The Smart Drive Amplifier for Servo Applications
Universal Motor Encoder Interface
SD2S evaluates all common measuring systems for rotary and linear motors. The drive controls systems with absolute value encoders with EnDat, Hiperface or SSI interface, encoders, magnetoresistive sensors, Hall effect sensors, linear Hall sensors, linear scales with 1Vpp or TTL level as well as resolvers.
Safety Integrated
The currently effective safety category 4 can be reached by the integrated restart lock. As external protective circuits can be reduced, system costs are minimized.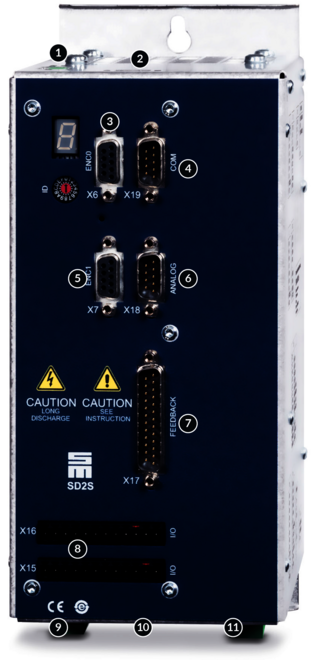 The Interfaces of Servo Amplifier SD2S
Safety integrated "STO":
Restart lock to meet category 4/PL e according to EN ISO 13849-1:2015 and EN 61508:2010 SIL3
USB connection, parameterization, diagnosis and operation
2 TTL encoder inputs and outputs
RS232 / CAN interface
2 TTL encoder inputs and outputs
2 analog reference value interfaces: +/-10 V;
2 analog outputs: 0-10 V
Universal motor encoder interface:
Hall sensor, linear Hall sensor, magnetoresistive sensor, NAMUR Sensor (pulse generator), Sin/Cos encoder, resolver
9 digital inputs and 5 digital outputs
SERVOLINK 4 via optical fiber PROFIBUS adapter
Power supply
Motor connection

PROFIBUS and PROFINET via gateway
Optional: EtherCAT (CoE)
Drive Functions and Safety Functions
Software for Initial Operation and Parameterization: drivemaster2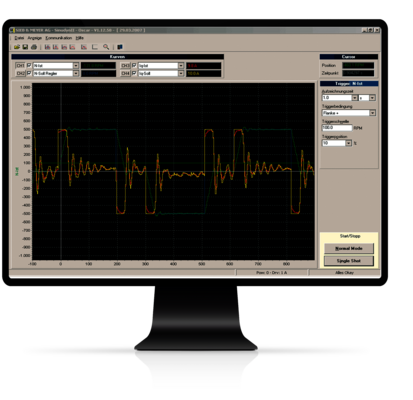 The oscilloscope function allows optimization of the axes in the machine via the drive-setup-tool without additional measuring equipment.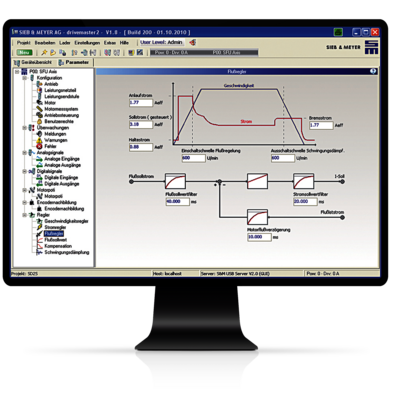 The clear design of the software allows intuitive parameterization via graphics and block diagrams. The "Parameter-Wizard" guides the user step-by-step through the system configuration and allows intuitive setup of the device via help messages and comments.
Technical Specifications of Servo Amplifier SD2S
Device type
Rated power1
Rated current
Peak current/time
Max. output
voltage1
HxWxD (mm)
Weight
Cooling
Compact devices - 1 x 50 VAC power supply
0362X40DA
330 VA
10 Arms
14 Arms/5 s
3 x 45 VAC
249 x 70 x 188
2.5 kg
Air
Compact devices - 1 x 110...230 VAC power supply
0362X40DC
1.5 kVA
10 Arms
14 Arms/5 s
3 x 200 VAC
249 x 70 x 188
2.5 kg
Air
0362X40EC
1.5 kVA
10 Arms
28 Arms/2 s
3 x 200 VAC
249 x 70 x 188
2.5 kg
Air
Compact devices - (3)1 x 110...230 VAC power supply
0362X41EC
3.8 kVA (6.9 kVA2)
20 Arms
28 Arms/5 s
3 x 200 VAC
253 x 104 x 188
3.5 kg
Air
0362X41IC
3.8 kVA (6.9 kVA2)
20 Arms
56 Arms/2 s
3 x 200 VAC
253 x 104 x 188
3.5 kg
Air
Compact devices - 3 x 200...480 VAC power supply
0362X40EF
4.3 kVA
7 Arms
28 Arms5 s
3 x 410 VAC
249 x 70 x 232
3.5 kg
Air
0362X41EF
9.7 kVA
14 Arms
28 Arms/5 s
3 x 410 VAC
253 x 104 x 188
3.5 kg
Air
0362X41IF
9.7 kVA
14 Arms
56 Arms/2 s
3 x 410 VAC
253 x 104 x 188
3.5 kg
Air
0362X49IF3)
9.7 kVA
14 Arms
56 Arms/0,4 s
3 x 410 VAC
279 x 90 x 220
3.9 kg
Air
0362X45EF
15.9 kVA
23 Arms
28,3 Arms/5 s
3 x 410 VAC
390 x 181 x 178
7.8 kg
Air
0362X45IF
20.8 kVA
30 Arms
56,6 Arms/2 s
3 x 410 VAC
390 x 181 x 178
7.8 kg
Air
0362X46IF
24.2 kVA
35 Arms
56,6 Arms/5 s
3 x 410 VAC
460 x 190 x 220
13.7 kg
Air
0362X46LF
30.5 kVA
44 Arms
70,7 Arms/5 s
3 x 410 VAC
460 x 190 x 220
13.7 kg
Air
0362X48MF
55.4 kVA
80 Arms
113 Arms/5 s
3 x 410 VAC
429 x 272 x 265
19 kg
Air
0362X48OF
55.4 kVA
80 Arms
113 Arms/5 s
3 x 410 VAC
429 x 200 x 262
15 kg
Water

X = 1: CAN bus
X = 2: EtherCAT and CAN bus
1) Rated power and max. output voltage for mains voltage/supply voltage (in italic)
2) Output power for three-phase mains
3) NRTL certified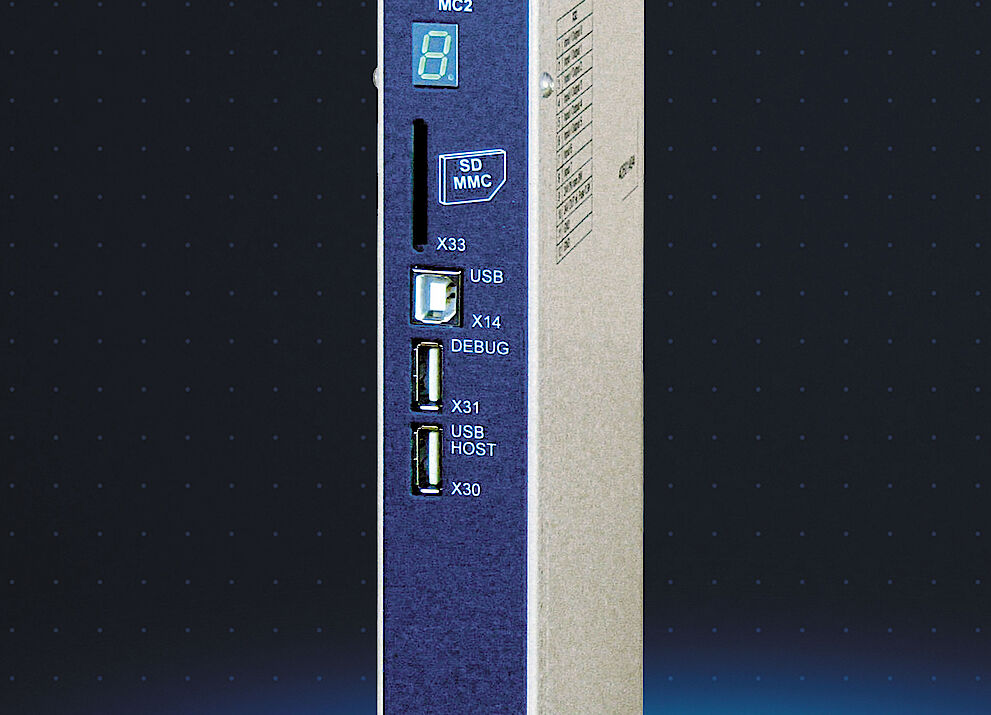 Highly Precise Movement of up to 8 Axes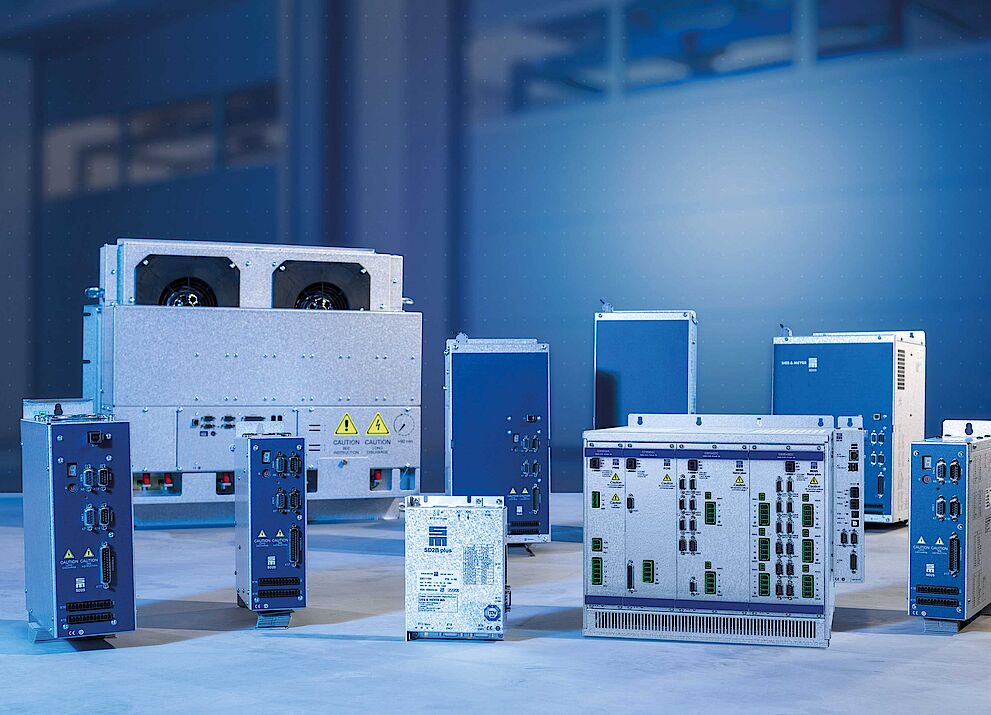 Optimal Consulting, Competent Support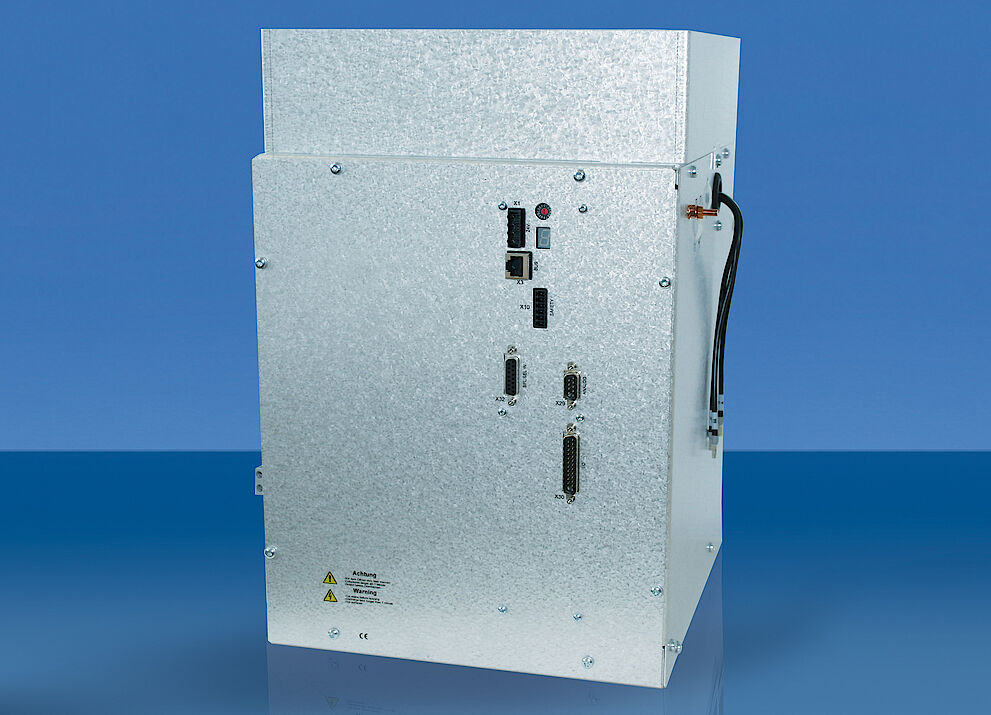 Frequency Converters for High-speed Spindles